In 2020, the Department for Digital, Culture, Media and Sport (DCMS) reports that 4 out of 10* companies experienced cybersecurity breaches or attacks in the last 12 months. However, since the gradual economy recovery, many companies have been less prone to deploy security monitoring tools or to undertake any form of user monitoring. This reduction may suggest that they are simply less aware than before of the breaches and attacks their staffs are still facing, especially while teleworking.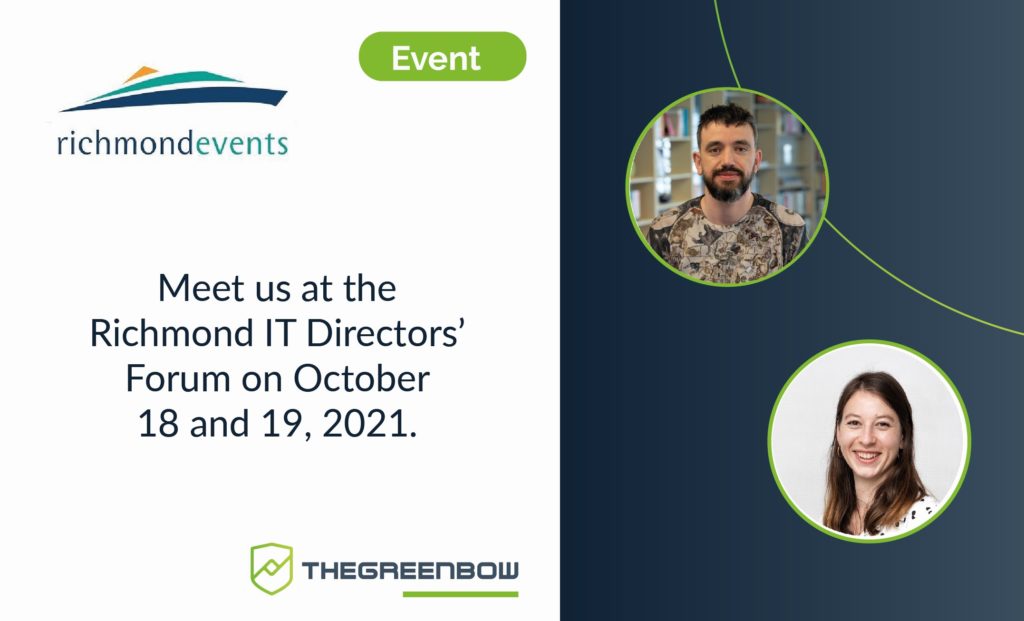 On October 18th & 19th, TheGreenBow will be participating in "The Richmond IT Directors" event, two days dedicated to the IT community. This event organized by Richmond in the UK in Hertfordshire will gather CISOs, CIOs from large companies, IT suppliers and speakers.
It will be a great opportunity for face-to-face exchanges between decision makers of the European IT ecosystem through one-to-one meetings, conferences led by experts as well as exchange and sharing sessions.
TheGreenBow team is looking forward to discussing with you about your cyber security projects and to performing demonstrations of our VPN clients.
See you at The Grove in Hertfordshire!
*Source: Cyber Security Breaches Survey 2021, Department for Digital, Culture, Media & Sport.